"Painting from the Soul"
Painting from the Soul combines my two passions, creative arts and healing arts.
Being held & supported in a safe environment, while using paints on canvas, allows our creative self-expression to reawaken to our inner guide/goddess. By listening to this guidance we reclaim our inner self and illuminate our Soul's true purpose.
When engaged in the meditive flow of this process, new dimensions open up to us of self-understanding. We can heal old patterns of grief, anger, fear & pain and as we expand into the joy and freedom of creativity we expand the love within us. Our essential life energy can flow freely through our hearts, minds and body and into our lives and we become whole.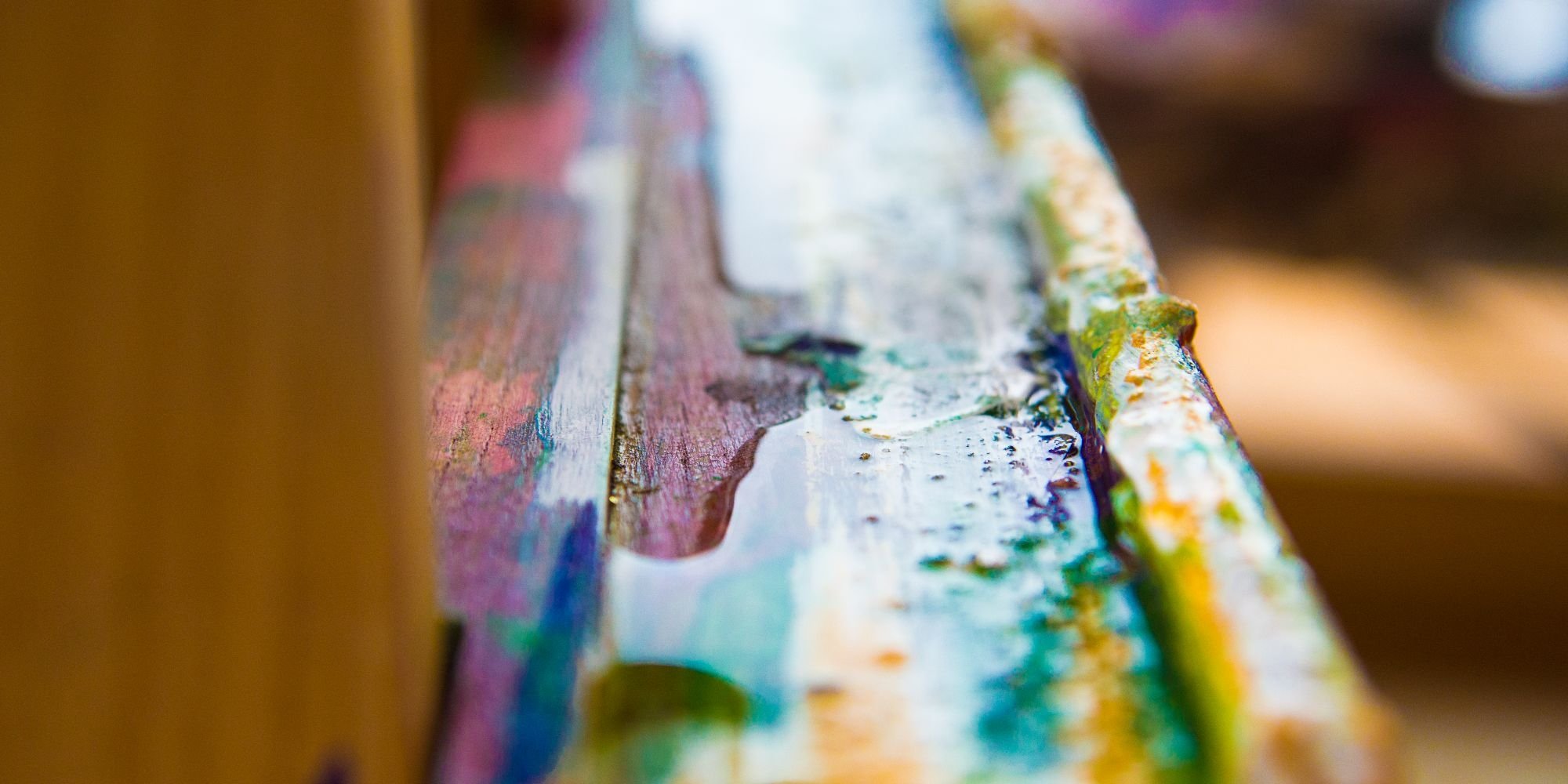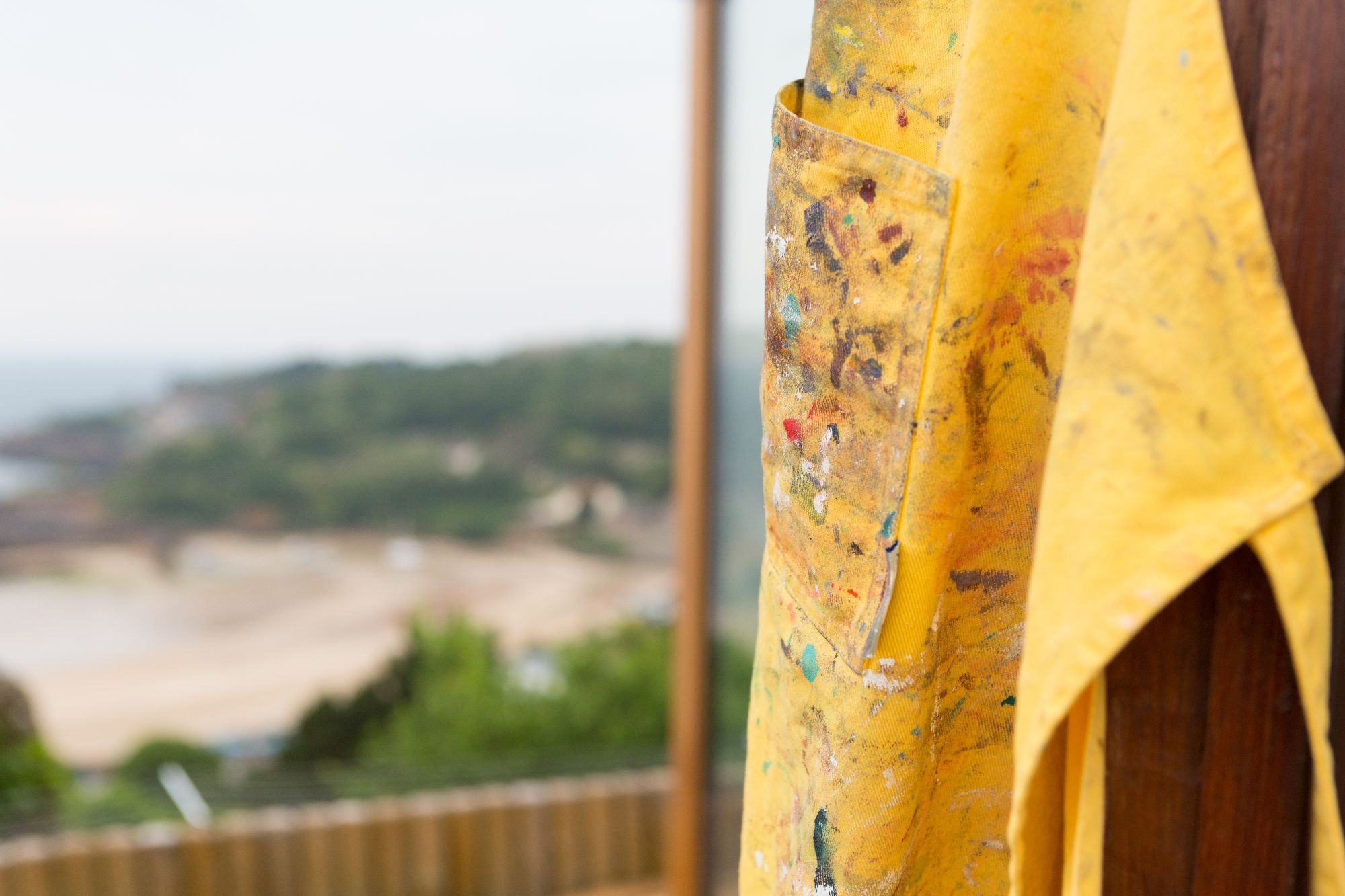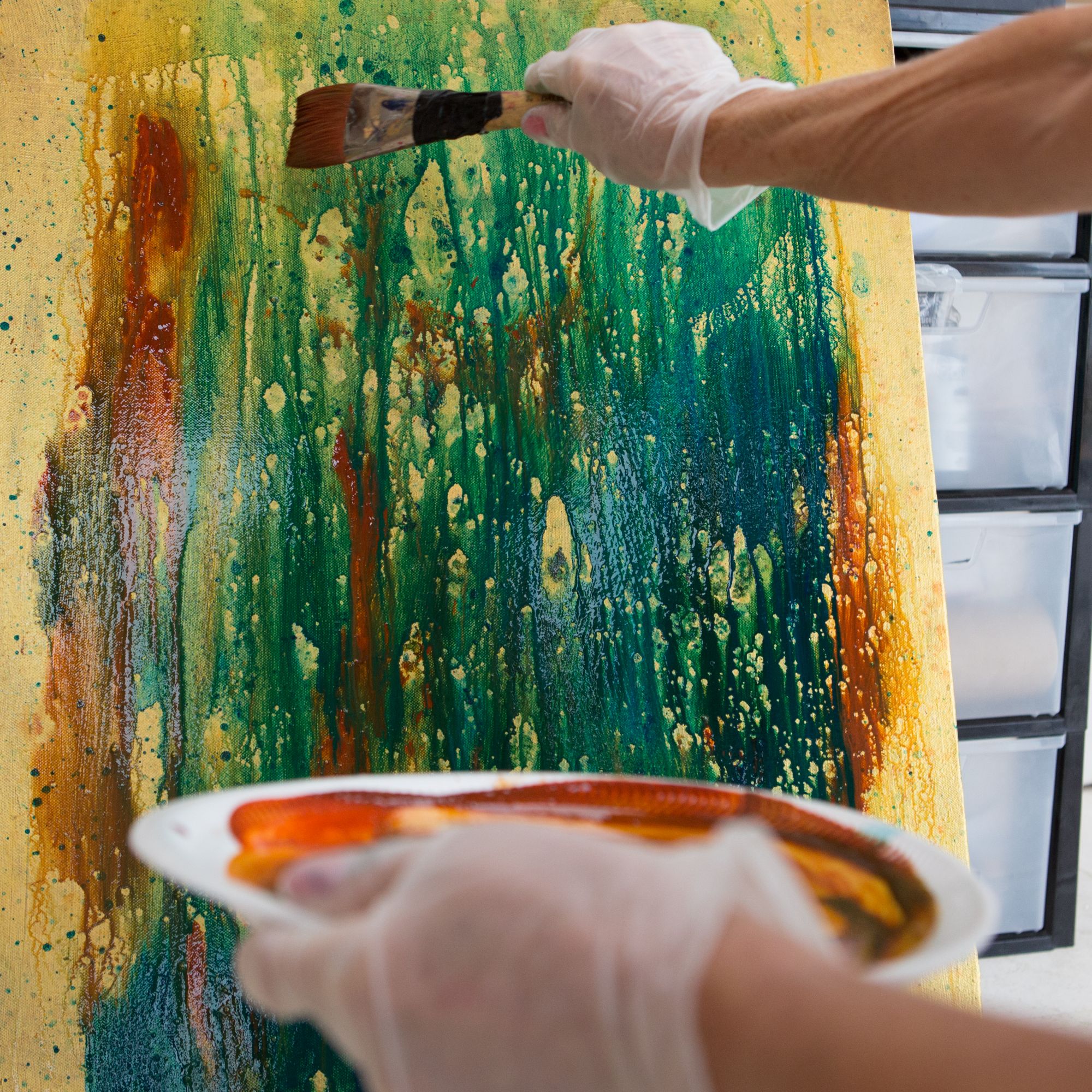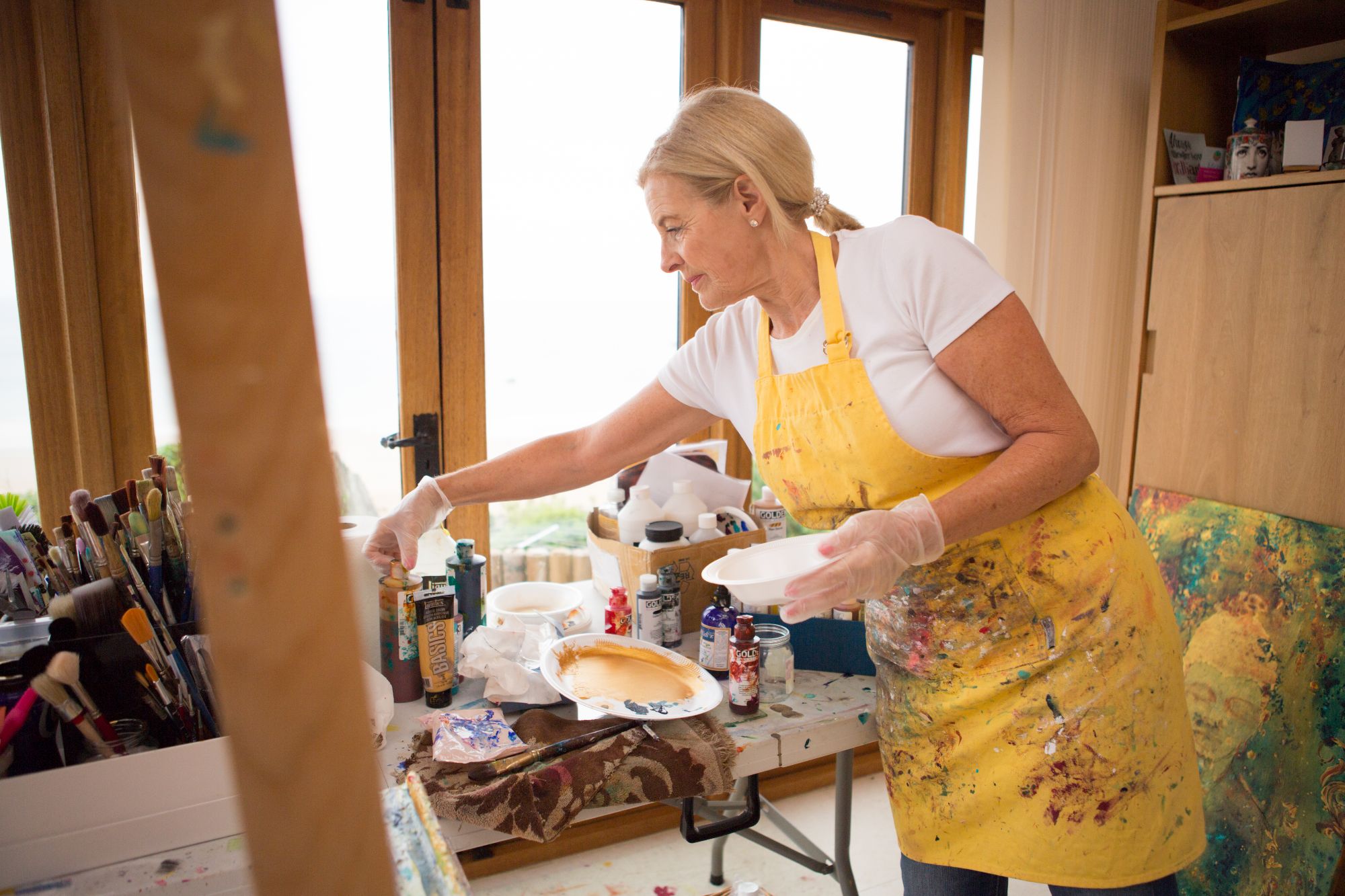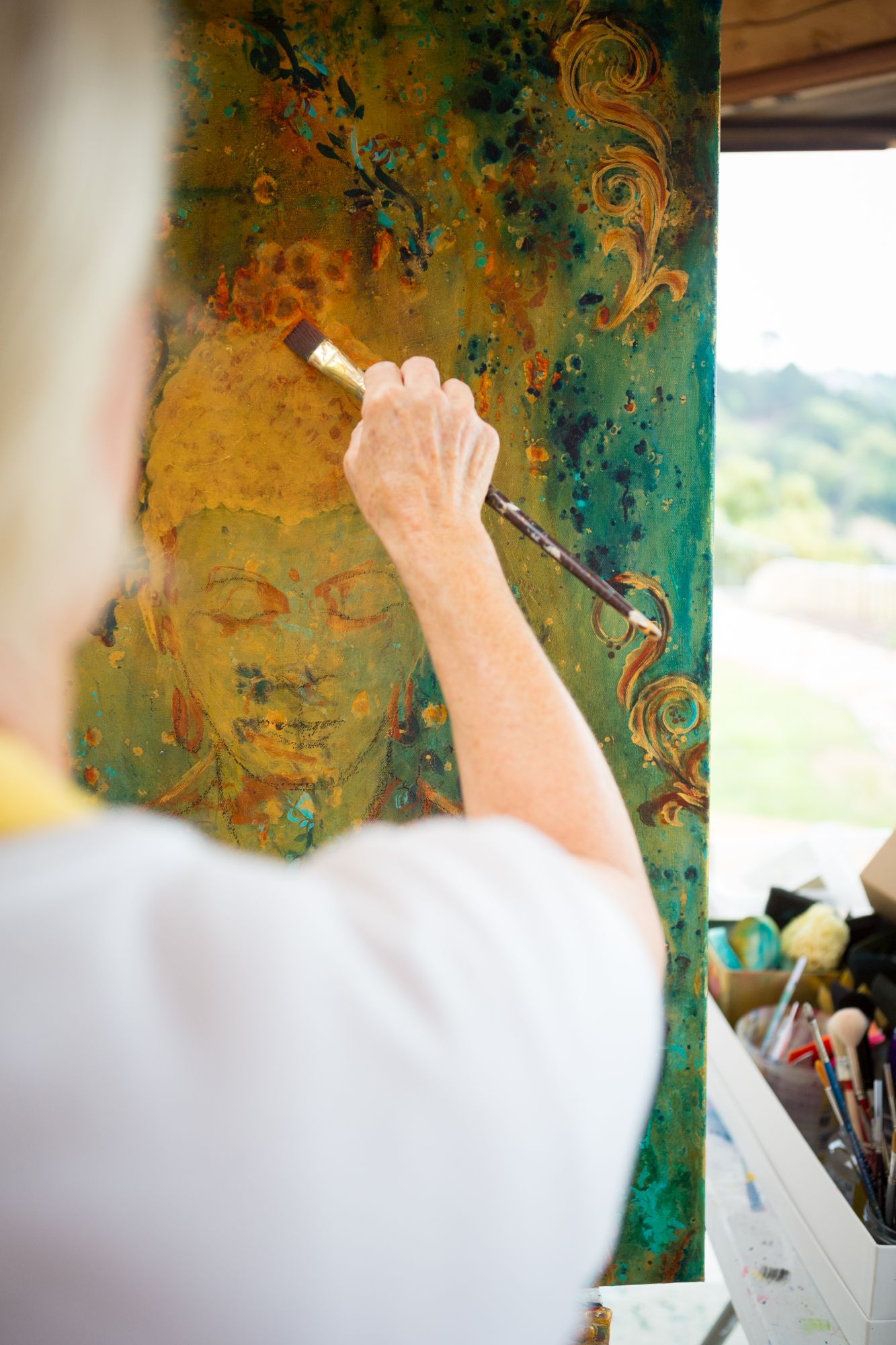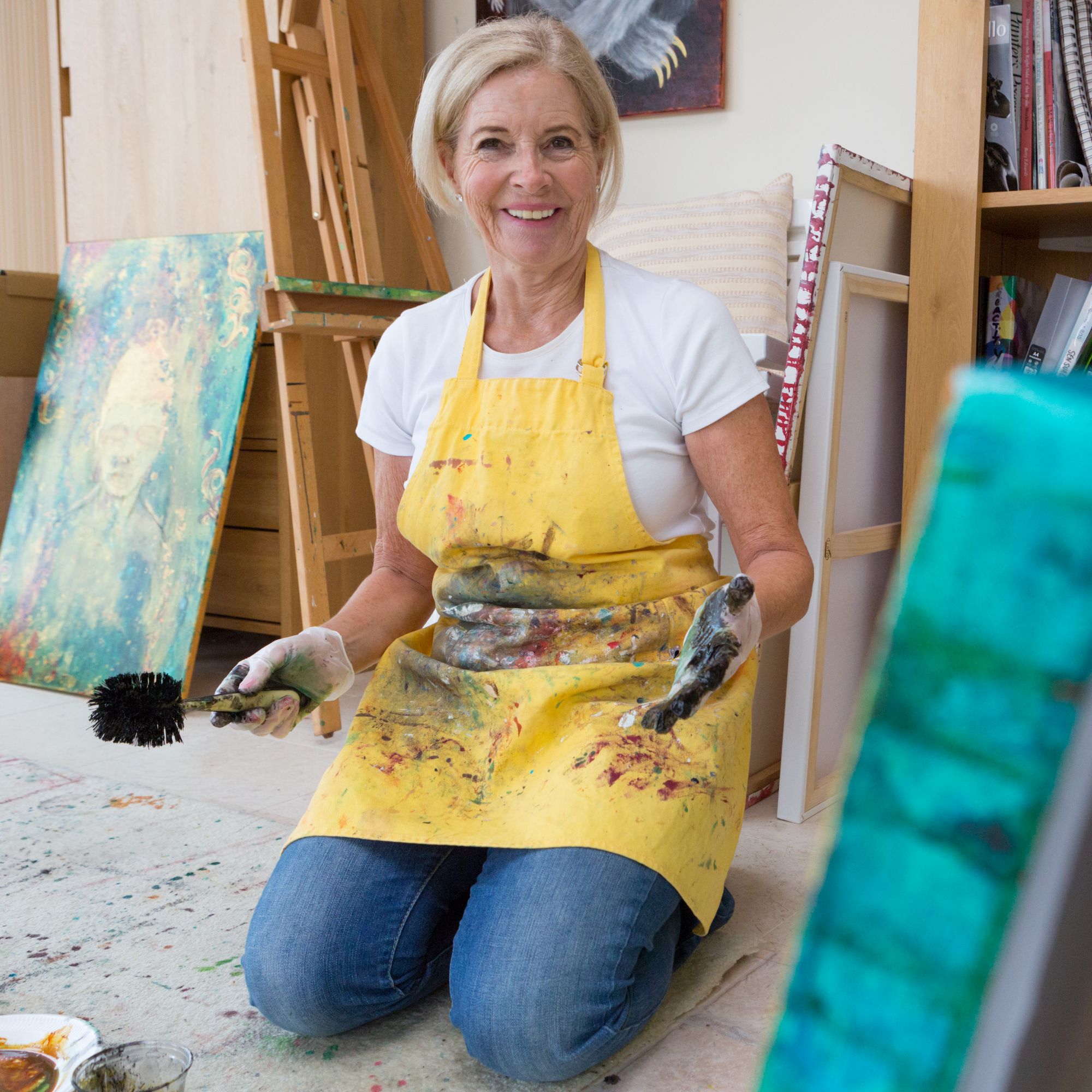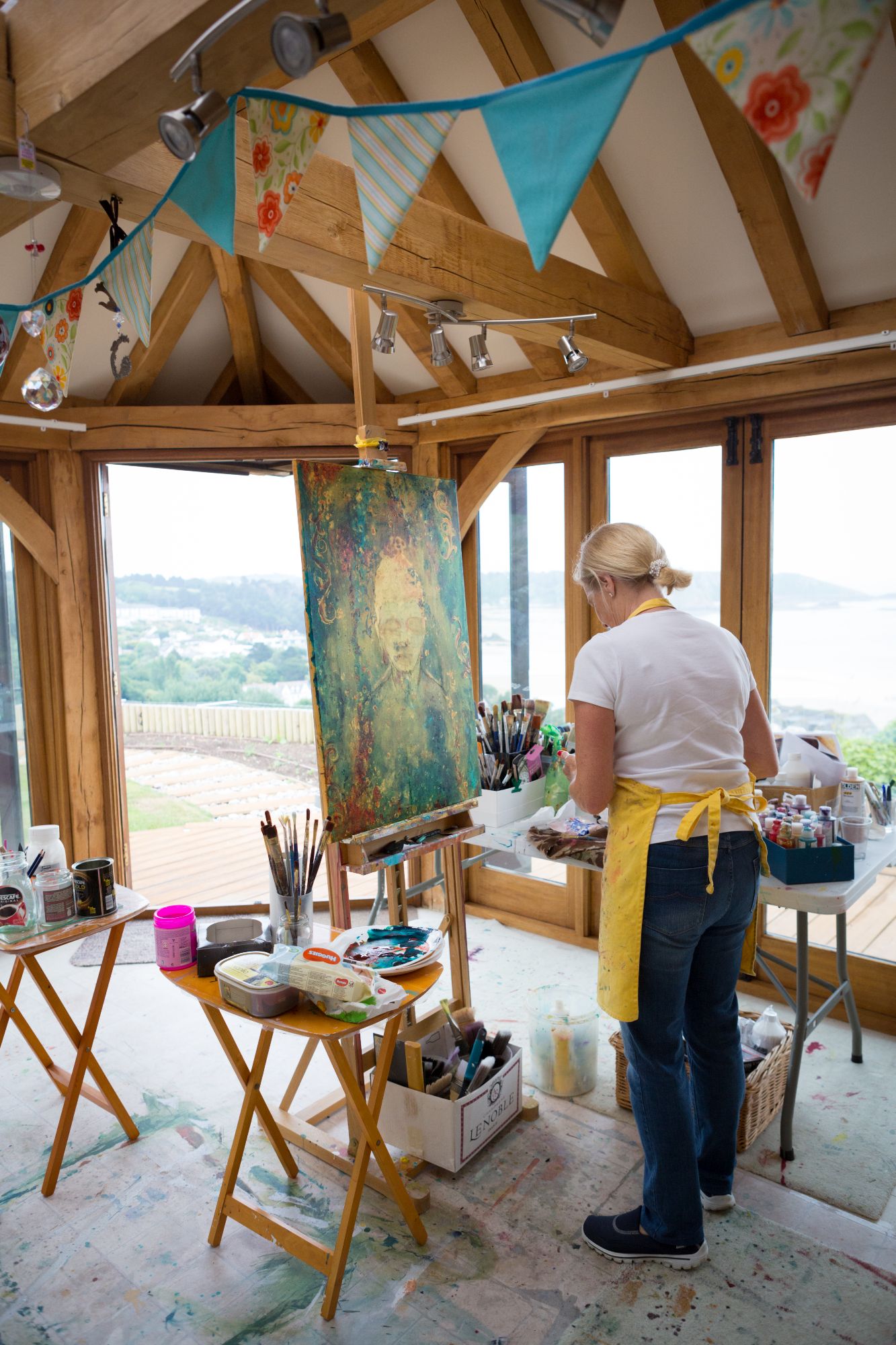 Hawk House, Park Estate, Route des Genets, St Brelade. Jersey. JE3 8EQ